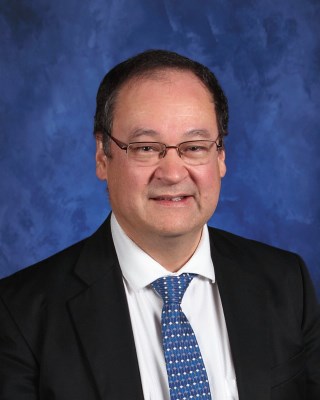 CCA Pre-K-12 President – Stuart S. Chen, Ph.D., P.E.
Dr. Stuart S. Chen, a man of great faith, was appointed to his position by the Board of Directors. As School President, Dr. Chen's goal is to facilitate the provision of an excellent education to CCA students within a Christian worldview. "Train up a child in the way he should go, and even when he is old he will not depart from it" – Proverbs 22:6. Prior to his appointment as School President (July 2020), Dr. Chen served as CCA's Interim Head of School from August 2018 to July 2020 and Academic Dean, Science Department Chair, Science Teacher, and STEM Coordinator (August 2016 – August 2018).
Dr. Chen is a graduate of Lehigh University (B.S.C.E., M.S.C.E., Ph.D.). He has 4 years of industry experience as a Civil/Structural Engineer. For 26 years he was a Civil Engineering Professor at the University at Buffalo (UB), State University of New York (SUNY), where he did extensive Engineering Education and Research (the last 20 years with tenure). Prior to coming to CCA, he was a Fulbright Senior Scholar and Visiting Professor at East Kazakhstan State Technical University during the 2015-2016 academic year.
Dr. Chen has received many prestigious awards and his research has been published in various journals and other publications. He has also served on various committees at UB and with various national engineering groups. He currently serves on the inaugural Engineering Advisory Board for Houghton College.
During his last few years while working as an Engineering Professor at UB, Dr. Chen became increasingly curious about the Pre-K-12 educational pipeline into Engineering majors at the college and university level. Forecasts of workforce needs in the 3rd decade (and subsequent) of the 21st century point to the majority of new jobs creation being in STEM/STREAMM-related fields. Many of these jobs command very respectable salaries and can improve the quality of life not only domestically but also internationally – thus providing an important avenue for fruitful service and career opportunities in an increasingly globalized economy.
So why do relatively few people who are not Asian or Caucasian males emerge from high schools to pursue such fields at the university level? Why do some middle school students with aptitude in STEM/STREAMM-related fields fall out of the pipeline before graduating from high school? Why do so many Christians have such a limited view of what the Great Commission is and how they can deploy themselves to support it financially and carry it out incarnationally? How can these gaps be addressed better in the formative pre-college years?
Early retirement from UB became the first step towards migrating his vocational focus to tackle the challenges presented by such questions in a setting near and dear to his heart: CCA – the private Christian college-preparatory Pre-K-12 school to which he sent his own children as a tuition-paying parent. Thus did a 27-year Engineering Professor and ordained church elder find himself serving as Interim Head of School of Christian Central Academy.
For more detailed information about Dr. Chen's teaching, research, awards, and committee involvement: